Begbrook
Originally starting as a grazing site in partnership with Avon Wildlife Trust, the Begbrook site has grown into its own milking unit.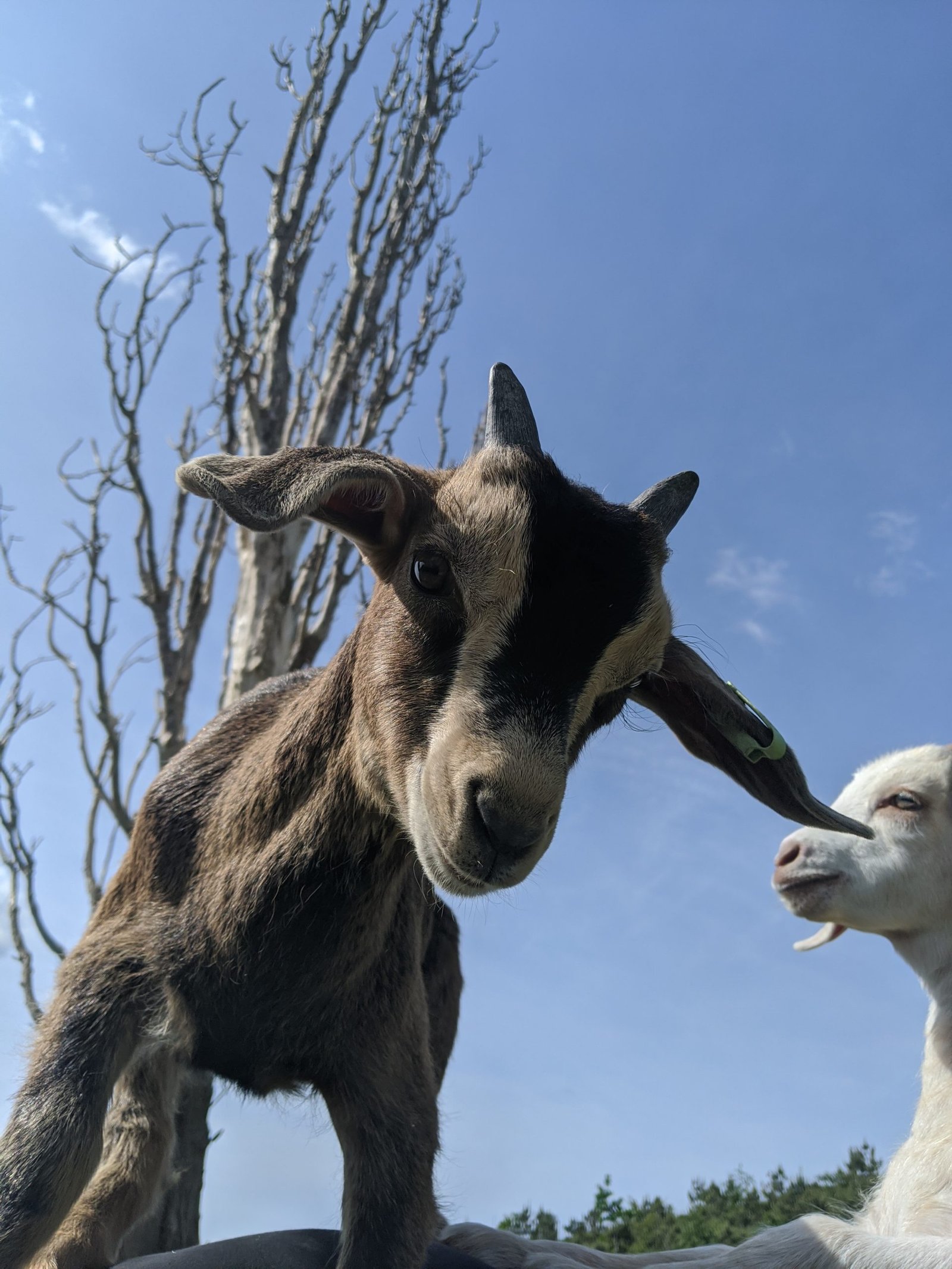 With a larger land base, the project aims to be a minimal input, minimal output system. Choosing to milk once a day in the evenings while making sure the goats always have plenty of grazing opportunities and hay for the colder months.
The land has been used for various purposes over the years which has left it in rough shape with lots of rubbish and debris around. With the help of volunteers the site is slowly being transformed into a productive example of urban farming on marginal land.
Want to become a milker?
We would love to hear from you! We are generally always on the look out for wannabe goat farmers and offer you the opportunity to learn about animal husbandry as well as get fresh milk to take home with you.